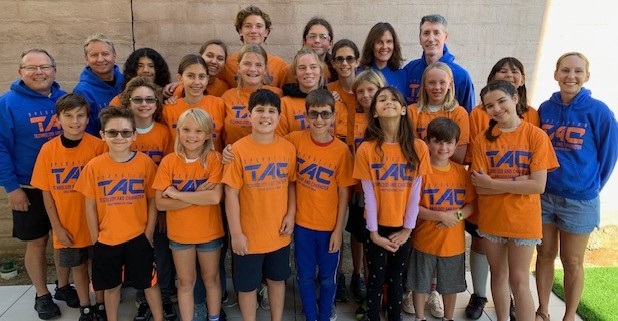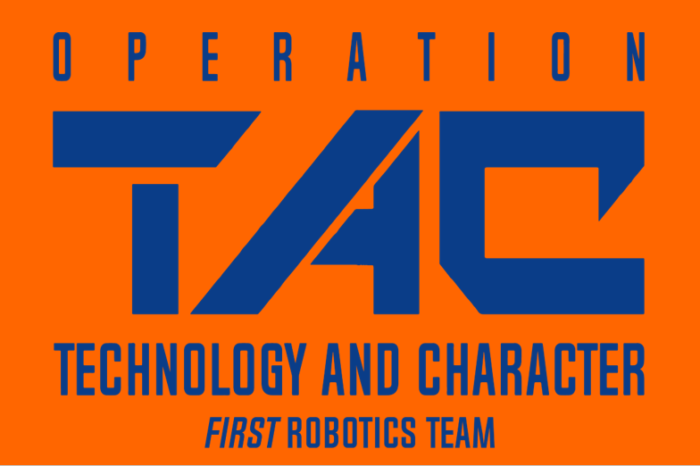 Operation T.A.C. is a fiscally sponsored project of Hack+, a 501(c)(3) nonprofit organization.
Details
Hello! We are Operation T.A.C. (Technology and Character), a FIRST Tech Challenge (FTC) robotics team coached by Jason and Erin Rehard for kids grades 8-12. Our mission statement comes from Ephesians 2:8-10 which inspires us to use our God-given abilities to learn TECHNOLOGY and build CHARACTER for God's glory.
"For it is by grace you have been saved, through faith—and this not from yourselves, it is the gift of God— not by works, so that no one can boast. For we are God's workmanship, created in Christ Jesus to do good works, which God prepared in advance for us to do." (Ephesians 2:8-10)
By God's grace, last year we won 1st Place Inspire Award and 1st Place Winning Alliance at our Regional Qualifying Tournament, setting the high score in the state of California at the time of the competition. We then advanced to the SoCal State Championship Tournament where we again won 1st place Winning Alliance and 2nd Place Inspire Award. Now, out of nearly 8,000 teams worldwide, we were one of 160 teams advancing to the World Championship in Houston, Texas (April 19-23, 2022)!
Our goal is to make it to the World Championship again this year.
What makes our team unique is that we are a community team, not a school team, which means we do not have school funding. Therefore, in order to get to the FTC World Championship Competition, we need to raise the money ourselves.
Our goal is to raise $9,763 to cover the costs of: registration fees, robot parts, and equipment.
Please partner with us by financially supporting FTC Team 14295 Operation T.A.C. – the next generation of engineers in America!
We are thankful to the Lord for the opportunity to participate in FTC and we are excited to see what He does with Operation T.A.C. (Technology and Character)!
Thank you for visiting our site! "The Lord bless you and keep you; the Lord make His face shine upon you and be gracious to you; the Lord turn His face toward you and give you peace." (Numbers 6:24-26)
ADDITIONAL INFORMATION:
There are three parts to the FTC competition:
(1) Robot Game – we design and program a robot to accomplish missions on a 12' x 12' playing field.
(2) Engineering Notebook – we document our entire season.
(3) Core Values – there are 6 character qualities that we are judged on and this is the most important part to us because it encourages us to demonstrate Christ-like character at all times, including in the midst of difficult situations.
You can find out more about FIRST Tech Challenge by visiting this site: https://www.firstinspires.org/robotics/ftc/what-is-first-tech-challenge
Our team website is http://www.operationTAC.com
Our team social media platforms are:
(1) Instagram at www.instagram.com/operationtac
(2) Twitter at www.twitter.com/operationtac
(3) Facebook at www.facebook.com/OperationTAC
Why we do what we do:
God is the holy, just, loving Creator of the universe (Genesis 1:1) and man is sinful and separated from God (Romans 3:23). Jesus is God (Philippians 2:6-7) and He came to earth to live a perfect life for us (2 Corinthians 5:21), to die in our place (Romans 5:8-10), and was raised conquering death for us (1 Corinthians 15:3-4). By placing our trust in Jesus alone to make us right with God, we have salvation in His name and will one day live with Him forever in Heaven (John 3:16). Everything we do, we do for the Lord and for His glory (1 Corinthians 10:31)!